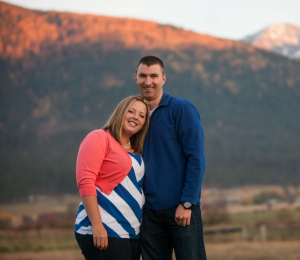 Charity initially begin her work with CASA as a volunteer in the spring of 2012 and has since held the position of our office's Program Coordinator. Through both of her past roles, Charity has done a downright tremendous amount of work towards CASA's mission of advocating for the abused and neglected children in Missoula and Mineral counties.  Her deep understanding of the program, along with her incredible devotion to the work that we do, are just some of the attributes that will serve her so well as she embarks on this new role. 
A proud University of Montana Grizzly, Charity earned her degree in Psychology with an emphasis in Sociology. Prior to her employment at CASA of Missoula, her leadership role as a contractor with the Montana National Guard  consisted of working alongside commanders  to ensure military service members and their families in Montana were supported. She has served as a volunteer for many organizations and events in Missoula and has volunteered her time on several boards and committees.
Charity and her husband, Joshua, are the proud parents of three busy boys who keep them enjoying life's many adventures! As a military family, they enjoy their time spent together travelling, camping, playing rowdy games of Chutes and Ladders, and sporting events.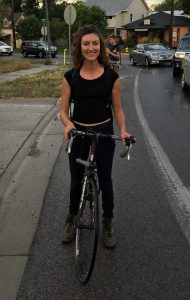 Kirsten

has worked for CASA of Missoula for over 6 years in various capacities. She started out as an Americorps Vista and eventually became the Interim Director. In August, 2015

Kirsten

left CASA and moved to San Francisco, California. She was there just long enough to get hooked on real ramen and the nice weather but being away from home also helped her to fully appreciate what an amazing place Montana is.

Kirsten

happily returned to Missoula the summer of 2016 and is delighted to be back at CASA as CASA's Program Coordinator. 
Kirsten

is a Montana native, she grew up in a house in the woods with her parents and sister right outside of Helena, MT. She received her B.A. from the University of Montana in Communication Studies and Human Relations.

Kirsten

has always been passionate about children and believes in the good of people and in people's ability to change. The mission of CASA speaks to her and in her time working with CASA she has seen what a difference having an active volunteer on a case can make.
Kirsten lives with her fiance, Steve, and their dog Jayne, an 80lb male lab (Steve named him, she says.) Kirsten loves her family and friends, bringing people together, and getting outside to hike, mountain bike and try her hand at skiing.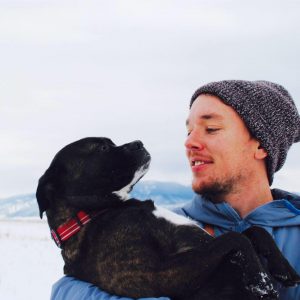 Greg Kolwicz, Education & Outreach Coordinator
Originally from Philadelphia, PA, Greg graduated from Temple University with degrees in Sociology and Business.  The early part of his career was spent in Alaska, serving with a handful of non-profit organizations doing work in a variety of fields; wilderness therapy, domestic violence prevention, and adaptive recreation.  He moved to Montana in 2012 with a breadth of experience in the non-profit sector and a deep passion for helping others. He is humbled by the opportunity to work with such outstanding volunteers and loves Missoula for it's strong sense of community.  
 In his personal life, Greg is an avid skier, trail runner, and mountain biker.  He considers himself a mediocre hockey player but a die hard fan of the Philadelphia Flyers.   Greg is also the proud father of CASA's office dog, Beasley.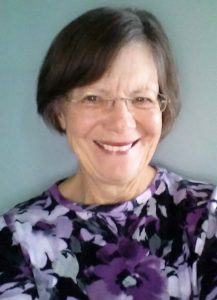 Carol joined CASA of Missoula in 2014 as a CASA volunteer completing the first pre-service online Flex Training. Carol and her husband have lived in beautiful western Montana for over 30 years after moving from eastern Montana.  Missoula has been their hometown for the last 2 1/2 years with the majority of the remaining time in Plains where they owned and ran the Drug store.  Carol worked for several years as a RN at the local hospital and had the privilege of being home with her children for a few years before going back to school to get her Master's in Social Work.  She had the privilege of being the therapist for an in school mental health program for five years before moving to Missoula.  Providing support and guidance to children and families has been a consistent motivator for Carol.
Carol's son and daughter in law, Nate and Cindy, live in Belgrade with her two grand dogs, Ace and Gary.  Her daughter and son in law, Tessa and Jeremy, live in Missoula with her granddaughter, Madeline and grand dog Buckley.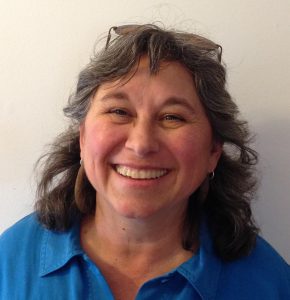 Shawn Gray, Volunteer Coordinator
Shawn Gray is passionate about being involved in our community whether it's volunteering, working hard or playing harder! Her volunteerism has been recognized and she has been rewarded by receiving the Missoula Business Women's Flying High Award in 2007 and the YWCA Salute to Women Community Award in 2009, the Celtic Fest Volunteer of the Year in 2013, as well as being the Key Note Speaker for the Soroptimist Spirit of Excellence Banquet in 2015. She is passionate about Relay for Life, is an accomplished speaker in Toastmasters, and has been involved with the Suicide Prevention Task Force.
Shawn graduated from U of M with a BA in Social Work in 1985 and her MA in Guidance and Counseling in 1987. She has a wonderful 23 yr old son Marcus, who is a fellow devoted Griz fan! Before joining the team at CASA,Shawn worked for Missoula Youth Homes for over 29 years and enjoyed her career as a program director in the therapeutic Homes.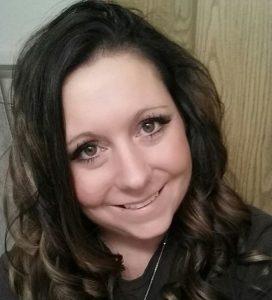 Katie joined CASA of Missoula in 2008 as a Fiscal Assistant.  She received her Associates of Applied Science degree in Accounting in May 2005.  She has great ties with-in the community as she also works as a full time Fiscal Assistant II at Youth Homes and Partnership for Children since 2007. She has been involved with and worked around abused and neglected children for 11 years including serving as a Mental Health Aide. She enjoys floating the river, boating, kayaking, camping, snowboarding, scrap booking, crafting, and spending time with family, friends, and her dog.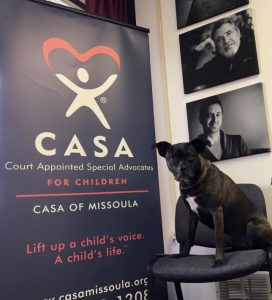 Beasley Kolwicz, Chief Executive Dog
Beasley is a proud, born and raised Missoulian.  She holds a certificate in Obedience from the Missoula Humane Society and has an extensive background in sitting, staying, and general friendliness.   Her favorite part about working at CASA is greeting volunteers and sleeping on the job.  
Out of the office, Beasley likes chasing squirrels, playing in the snow, and going on runs with her Dad.  Above all, she loves receiving chin scratches and having a deer antler to chew on.