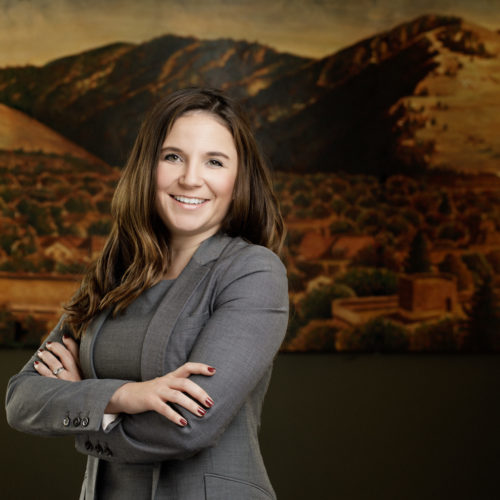 Tracey is a shareholder at Boone Karlberg, P.C. where she represents municipalities around the state, along with other businesses and individuals in a variety of civil litigation matters. In her free time, she enjoys spending time traveling with her husband Will and playing with her two young children, Liam and Amelia. Over the years, she has enjoyed serving the community as a member of Kiwanis, Church at the Gates and on the Habitat for Humanity of Missoula Board of Directors. She is excited to serve on the Board of Directors for CASA of Missoula and help support CASA's important mission.
Why did you join CASA's Board of Directors?:
"Having two small children myself, CASA's mission is dear to my heart. Serving children in a most difficult time in their young lives is very worthwhile and necessary work. The fact that CASA volunteers roll up their sleeves to advocate for children in the community is inspiring and helps motivate me to do my share to fulfill CASA's mission to provide consistent, long-term advocacy until every child resides in a safe, permanent home."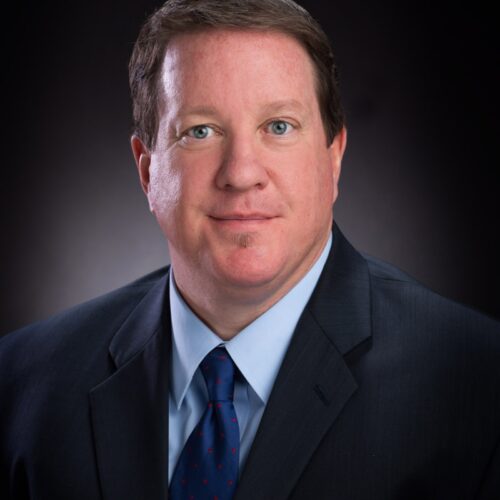 Bill St John is a long time Montana resident. He graduated from Big Sky High School in Missoula and the University of Montana with a BA in Political Science and an Associates Degree in History. Upon graduating college, he went directly in banking and has been there for the past 25 years. Currently he is the Senior Vice President of Consumer Banking at Clearwater Credit Union. In Bill's personal time he enjoys shooting sports, competitive darts, and nurturing four senior dogs.
Why did you join CASA's Board of Directors?:
"In the past I have have served on boards for Missoula Sunrise Rotary and the United Way of Missoula County. In my work with Missoula Sunrise Rotary, our focus was on children in Missoula's youth homes. I have seen the hardships that many children have suffered. The work of CASA is of vital importance for these children and our community. I can think of no better way to help these children than by giving them a voice and having someone who is there to help them through the court system. I believe the work CASAs perform is extremely hard and this is a way I can help them."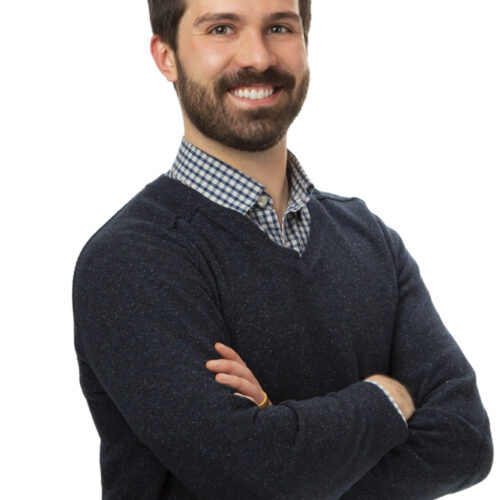 Matt was born in Missoula, grew up in Spokane, but moved quickly back to Missoula as a young adult. Missoula is his home and his community - one that he is grateful every day to be a part of. By day, Matt works as a mortgage lender at First Security Bank, but when he's not at work you can find him at one of the many fun events around town.
In the past, he has done board work with Zootown Arts Community Center, committee work with United Way of Missoula County, and volunteered in a variety of roles. Matt believes that good communities don't happen on accident and they don't happen without hard work.
Why did you join CASA's Board of Directors?:
"I decided to join the CASA organization because good communities take a lot of work. Investing in the future of Missoula is important to me and I believe that providing resources to people in need can lift entire communities. CASA does a wonderful job of advocating for children in positions of great need. By showing children that we care about them and their future, CASA can help to provide hope. That hope can, in turn, provide children with a reason to invest in themselves and their futures."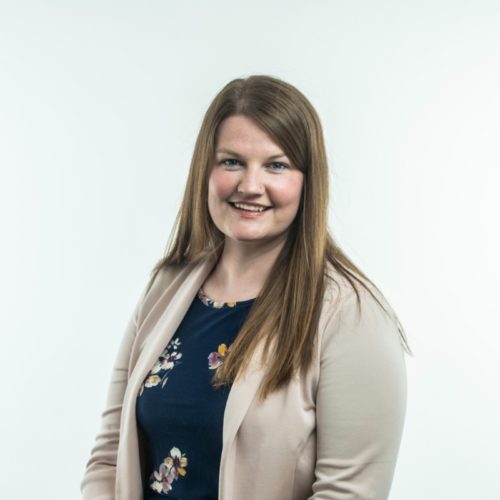 Emily served as a CASA volunteer prior to starting her career in the legal profession. She graduated with a joint Masters in Public Administration and JD from the University of Montana in May 2021. She currently works as an associate for Browning, Kaleczyc, Berry & Hoven, P.C.
In her spare time, she enjoys hiking, camping, rafting, and hanging out with her husband and their two dogs. She is excited to transition into a new role working with CASA and furthering this important organization's mission.
Why did you decide to join CASA's Board of Directors?
"I decided to transition into a Board member role from a volunteer role in order to help CASA with their mission. CASA shaped a big part of my life as a volunteer and personally, and it even led me to seek a career in the legal profession. I look forward to furthering this organization's cause in a new role."
Meghan is a proud and lucky member of the Western Montana community for the past 26 years. With some brief excursions to other areas of the state (Helena and Havre), Meghan has felt fortunate to be able to return to Missoula, where she has been a nurse, a lawyer, an executive, and a musician. She graduated with a Bachelor of Science and Nursing from Montana State University in 1997, a Juris Doctor from the University of Montana School of Law in 2002, and a Master of Business Administration from the University of Montana in 2010. Meghan likes to say, "I am 2-parts Grizzly and 1-part Bobcat."
In her own words, Meghan states, "I am blessed to have three children in my life and a husband, who also sees the challenges children face in his law practice. When we are not busy with all that life throws at you, we try to escape to the outdoors for a nice camping trip or hit the open road for a good old American road-trip."
Why did you join the CASA Board of Directors?:
"As a health care professional and an attorney, I have witnessed and worked directly with children caught in the middle of impossible situations and challenges. They are truly the most innocent of victims. CASA provides a voice to these children and can help them navigate through the system and their world, and turn seemingly impossible barriers into something that is surmountable. The resiliency of children is amazing, but the children CASA supports need every possible resource we can give them. I am also always amazed at the generosity and caring nature of our community members who volunteer and being part of the CASA Board of Directors reminds me to do the same. Spread love and kindness."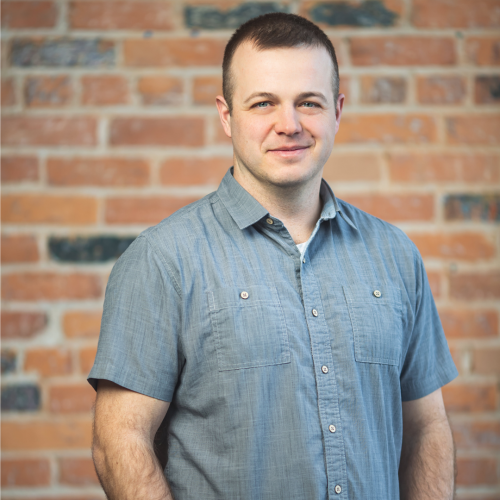 Jacob's life began in 1982 in a small logging town in Oregon's Willamette Valley about half an hour from the coast. At the age of eleven Jacob's family moved to Baker City on the far Eastern side of the state. Growing up in rural communities fostered a love for the outdoors where he spent most of his free time mountain biking, fishing, hunting, and exploring. From there, he attended college in Moscow, Idaho at the University of Idaho. As a freshman majoring in architecture he met his partner Kasey in an art class were she was pursuing her BFA. After they graduated from college they got married and moved to Missoula where they have been ever since.
As an intern Jacob's career began in 2005 at OZ Architects where his most memorable project was the Missoula Readiness Center for the Montana National Guard. In 2013 he obtained his professional license and shortly after he and Kasey were blessed with their twins Abby and Gus. Two years later he transitioned to MMW Architects where he is now a Principal Architect. Here, Jacob has continued his passion for sustainable design which has lead to an emphasis in mass timber construction. Presently he is using mass timber on a project for Montana Fish, Wildlife, and Parks.
When not at work Jacob and his family are continually exploring the outdoors and enjoying life. This last year has included their annual trips to the Oregon Coast, Eastern Oregon, and Sandpoint for the 4th, but they were also lucky enough to go on their first Smith River trip. Now with kids in first grade they are busy with gymnastics, ninja training, scouts and the occasional hunting trips on the weekend.
Why did you join CASA's Board of Directors?:
"CASA's mission ensures children live in healthy environments were they can thrive. This is why I am thrilled to be board member for this outstanding organization. Life experiences define who we are, and spending two months with our kids in the NICU has been a huge part of what has defined my life. Thankfully everything worked out for us, but during our stay, we saw firsthand how some of these very vulnerable infants did not have the support of a loving family. The doctors and nurses were amazing and did everything they could to support these infants and advocate for their welfare, but this only lasted while in their care. We do not know what happened to these babies. Hopefully, with a little luck, they are happy little six-year-olds like ours. In some cases, I am sure CASA advocates have touched their lives, giving a voice and protecting their best interests. This is what motivated me to join CASA and do everything I can as a board member to support this wonderful cause."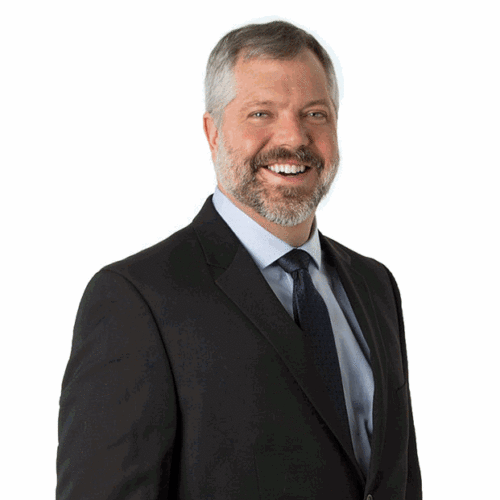 In his professional life, Reid is external legal counsel for a number of business throughout the state. Similar to the role that in-house counsel would provide for a single company, Reid works with multiple companies, owners, managers, and human resource specialists in a variety of fields to resolve business, contractual, and employment related matters for those clients. In that capacity, Reid has a very wide breadth of knowledge and expertise. In addition, Reid also litigates a variety of cases and has litigated throughout the state of Montana.
Reid graduated from The University of Montana Law School (J.D. with Honors), and is admitted to practice in the State of Montana, the U.S. District Court for the District of Montana, and the U.S. 9th Circuit Court of Appeals. Reid has been recognized on numerous peer-reviewed lists, including ASLA – Recognized Top 100 Litigation Attorneys®, Best Lawyers in America®, and Super Lawyers.
Why did you join CASA's Board of Directors?:
"I previously served on the board of Child Start, Inc., which is the local Head Start. I served as a board member for Head Start for a number of years, but no longer sit on that board. By virtue of that experience, I recognize the need for organizations like CASA. As an attorney, I have also attended many hearings in which I have witnessed the impact that drug and/or alcohol addiction can have on children as their parents are going through the court system. I have also seen many dependent neglect cases. CASA of Missoula helps those kids, who are some of our most vulnerable children. In addition, CASA may make the difference between those kids following in their parent's footsteps or learning a different way to live in society. That is a noble cause that should be supported by everyone."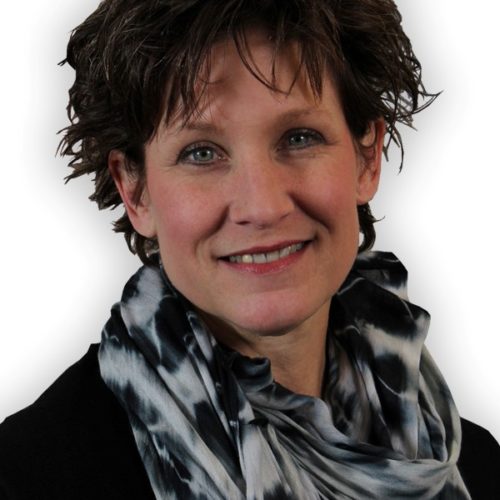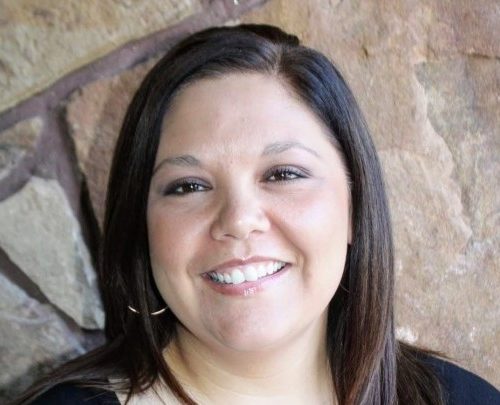 Dr. Ann Douglas is a psychologist and director of the Missoula Native Connections youth suicide prevention program with the All Nations Health Center. She is an enrolled member of the Blackfeet tribe located in Northern Montana. Dr. Douglas is passionate about working with youth and their families. She has been an advocate, therapist, and mentor to Native youth for over 15 years. Dr. Douglas holds a PhD in clinical psychology from the University of Montana. She has experience working with tribal communities as well as urban Native communities. Dr. Douglas has taught parenting classes with Families First. She has also worked as a school counselor for the Missoula County Public Schools. Dr. Douglas enjoys spending time with her four children, touring Montana ghost towns, and she is an avid reader.
Why did you decide to join CASA's Board of Directors?
"I decided to join the CASA board because I support CASA's mission and would like to be an advocate for youth in Missoula."
Erika is a fourth-generation Montanan, mother of five (and grandma of two), and the principal of Missoula-based advertising agency, Windfall. She loves yoga, traveling, cooking, and all the adventures that come with having a large, close-knit family. It doesn't matter if she's playing board games with her family at home or brainstorming a new campaign at work—Erika is all heart, and she meets every adventure with unmatched optimism.
Why did you decide to join CASA's Board of Directors?
"I graduated from the University of Montana with my Bachelor's in Education and taught elementary school prior to my life in advertising. That time in the classroom made me abundantly aware of the struggles students face every day, and the impact an unstable home can have on a child's friendships, learning, development and overall quality of life. On the other end, it also showed me how life-altering it can be when a caring individual steps up, and acts as a positive force in a child's life. I'm incredibly proud to play my part at CASA and help match those caring individuals with the children who need them."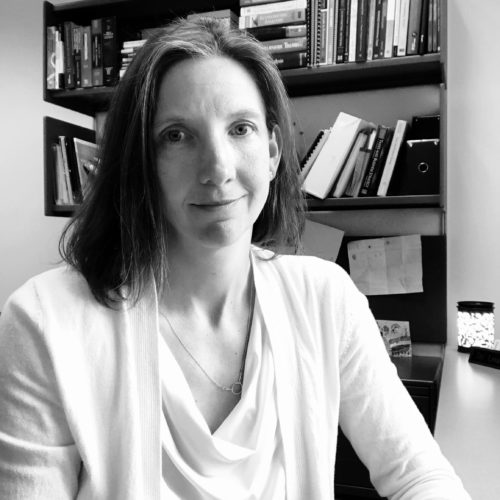 Dr. Lisa Eiler is an Associate Professor of Accounting at the University of Montana. She grew up in Minnesota where she earned her undergraduate degree in accounting and worked in the areas of multinational tax consulting and compliance. After moving to Oregon, she earned both her Master of Accounting and Doctorate of Philosophy in Accounting. Lisa enjoys spending time with her family and running.
Why did you decide to join CASA's Board of Directors?
"I joined the CASA of Missoula Board of Directors because I believe strongly in the mission of the organization. I hope my past board experience and knowledge in accounting and finance will provide a meaningful contribution to the CASA of Missoula board which will help contribute to the sustained success of the organization."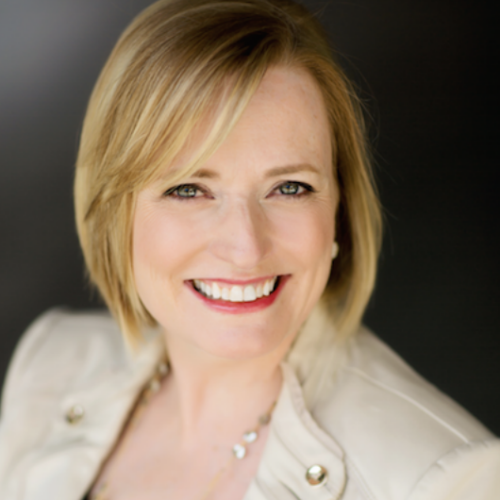 Since 2020 Heather has served as the Superintendent of Target Range School District in Missoula, Montana, after spending five years as Superintendent of Whitefish School District in northwest Montana, plus about 15 years in Missoula County Public Schools (MCPS) in various positions including high school teacher, building leader, curriculum and federal programs director, and executive regional director with responsibility for all aspects of six schools within MCPS. In addition to her work at Target Range School, Heather also serves as a school improvement coach and professional learning consultant, working with school and school district leaders across the country.
Heather and her husband Matt raised three children. Megan is a 4th grade teacher here in Missoula. Cole and Macy currently attend Montana State University, but Heather and Matt remain dedicated GRIZ fans! Their fourth child - as they call him - is their soon to be son-in-law, Seamus. He is a petroleum engineer. They are also currently raising a very energetic (and still destructive) Golden Labradoodle named Mando.
Why did you decide to join CASA's Board of Directors?
"I believe that as public educators we must prepare our students for a future we cannot truly imagine and jobs that we cannot conceptualize. I have an unfaltering belief that each child can and will achieve academically, whatever it takes and that it is our responsibility to ensure that they do. Before students can engage and learn in school, basic needs of shelter and safety must be met. CASA is an organization dedicated to meeting these basic needs of children in the home environment, and I'm honored to serve with a dedicated group of volunteers to meet this mission for the betterment of our community."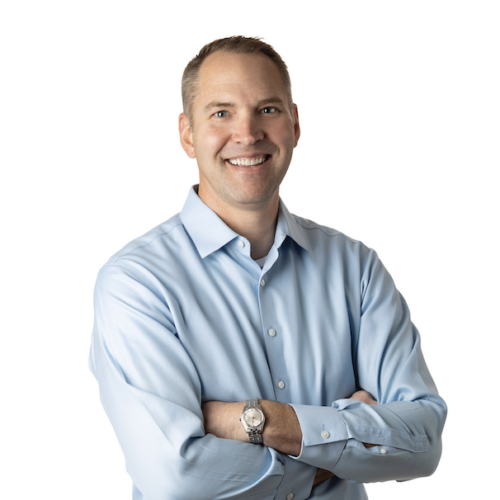 TJ is a Vice President and Commercial Loan Officer at First Security Bank of Missoula where he puts his 15 years of banking experience to work helping the small businesses and entrepreneurs that make our community so vibrant. TJ first came to Missoula for his undergraduate degree in business finance and found that he loved it so much he'd stick around for another year and finish his MBA. Career opportunities pulled TJ and his future wife Emily away to Phoenix for two years before a door was opened back to Missoula once again in 2008. Since then, TJ has called Missoula home and is proud to raise his two kids in such a wonderful community. When not chasing around his two children at their various sports activities, TJ enjoys spending time at home with Emily or on a river with some trout.
Why did you decide to join CASA's Board of Directors?
"In my life and career, I've come to love the word 'opportunity'. It defines my primary role at work where I help clients turn opportunities into reality, and also at home where we strive to provide the best opportunities to our own children. I support CASA because it helps provide the opportunity for growth, stability, safety and well-being for children who are in difficult circumstances that are not of their own making. These are the building blocks for a successful and happy life that every child deserves, and I believe CASA is best positioned to provide and preserve opportunities for the most vulnerable in our community."
Interested in joining our Board of Directors? We'd love to hear more about you! Please fill out the application below and a member of our team will follow up with you accordingly.
Board Member Application