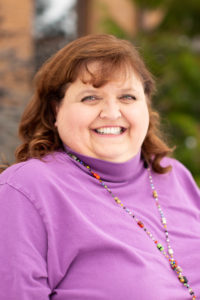 Barb Honken
     I found out about CASA through a program with the Chamber of Commerce years ago called Leadership Missoula.  That is when I heard about the many ways to give back to my community, and I was very impressed with CASA – representing kids in the courtroom who have been removed from their homes.  Wow, I didn't even know that existed before that time. 
     I have a special place in my heart for all kids, and I thought this sounded like a great organization because they provided a lot of training for their volunteers, and provided both support and more training even after you start taking cases.  I am not from a background related to kids or social work or even the legal system in my work life.  I am a software geek, so I really needed the training to feel comfortable doing this.
     I joined CASA in the spring of 2015.  I currently have 2 cases, one I have had since the spring of 2015.  My 3 kids range from 2 ½ to 7.  I decided to become a CASA at this point in my life because both of my own kids had left for college.  I needed a way to fill that space in my life, but I had no idea how much I would receive from this opportunity in return.  These kids are so amazing.  They have been through more than I could have imagined, yet their ability to persevere is incredible.  As a CASA, I am blessed to have the best job of everyone involved in my cases.  I get to play with the kids; I am not balancing out my time with countless other cases, and I get to see the case through to the end, whether that be an adoption, reunion with a parent or guardian, or some other outcome.  I hope to stay in touch with my CASA kids for life because they have touched my life so deeply.
     I have learned so much with this opportunity as well.  I am much more knowledgeable about neglected and abused children, the families affected by this, and the services available to help.  I have a more accurate viewpoint on foster care, incarceration, people suffering with mental and dependency issues, the importance of strong communication, and how overworked and understaffed the personnel involved in these cases are, that is, the paid personnel.  I love that I keep learning new things every day! 
     I enjoy meeting the parents, aunts, uncles, grandparents, and the foster families and seeing how they interact with the kids.  I like seeing the progress made toward becoming better parents and relatives who are willing to go out of their way to maintain a strong bond with the kids as they go through these hard times, and I especially like seeing the kids become more self-confident, independent, and frankly, seeing them be as carefree as kids their age should be.  How would you like to be taken from your home and everyone you know to be placed with strangers at the age of 4?  These kids really are awesome, and the foster families I have met have been incredible as well.  Anything I can do to keep things moving along in the case and make even half the impact on these kids' lives as they have made on mine is well worth the time I take out of my life to do it.  It doesn't take that much time to have a big impact on a child's life, and that is the best reward of all.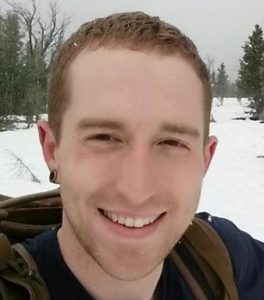 Alex Carlson
     I joined CASA in the fall of 2015. I currently have two cases involving 5 children ranging in ages from 2 months to 15 years old. Having a childhood very similar to those I advocate for, I believe I have a deep understanding of the obstacles these children and many others in our community are facing.
     Having had a passion for helping children and families challenged with problems such as abuse and neglect since I was a young adult (and of course having a CASA play a huge role in my life), my decision to become a CASA was an easy one. I believe that these problems afflicting our communities' families are a cycle, and by guiding children through these most difficult times in their lives is one of the many ways we can break it.
     In the short time I've had the privilege of being a part of CASA, I've gotten to know some of the most extraordinary like-minded members of our community, volunteers and professionals alike, in addition to having the pleasure of meeting and advocating for some remarkable children, witnessing their resilience and strength at the most difficult time in their lives.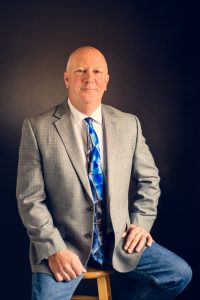 Paul Heihn
     I became a CASA because of my own life circumstances.  When I was young, our family had issues similar to those I see in my CASA cases today.  There was no one there to help us through those times. The effects left emotional scars that I will always have to work to recover from.  A CASA's involvement could have changed my life and the life of those around me. I made the decision to become a CASA in 2014 and completed my training in 2015.  I became a CASA with the hope that I would be able to make a difference in a child's life.  If, through all of my time spent, I will be able to help just one child through what may be the most difficult time in their childhood and grow into adulthood with goals and integrity, my time being a CASA will be a success.  
     I am currently working on my 4th case.  The first three have all resulted in the families being reunited successfully.  It has been difficult working with all of the cases.  I have gained empathy and patience.  Volunteering with CASA has been the most rewarding experience of my life.  Knowing that I have been able to help families get back on track is that reward.
      I am asked a recurring question about being a CASA – "Do you enjoy being a CASA?" My answer is that I regret there is a need.  A child should be provided every chance to succeed.  Unfortunately, there is a need and many children go through the system without a CASA to aid them.  We cannot prevent the cases from occurring, but we can be there when a child needs a CASA.