Internships & Work Study Program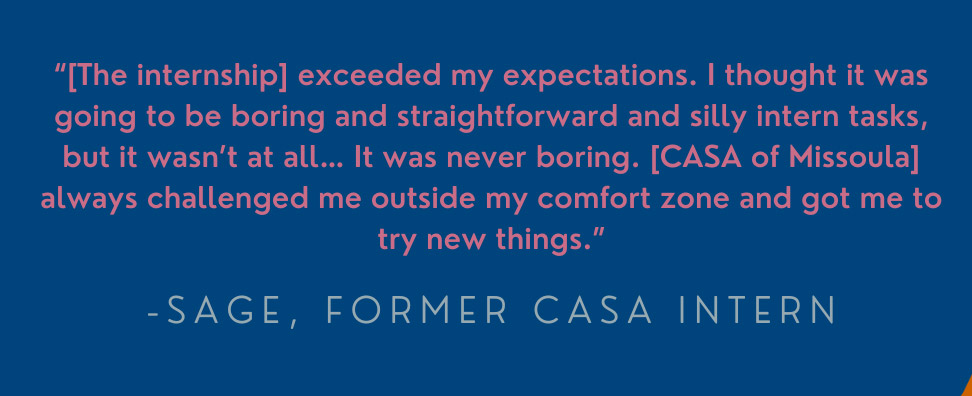 Thank you for your interest in interning with CASA of Missoula! Our interns are a vital part of our organization.
NOTE: All our fall 2022 internships are currently filled. Please reach out to [email protected] if you'd like to be considered for future internship opportunities. 
You can either be financially compensated as a work study student through the University of Montana (if eligible), or receive college credit for your internship. (We recommend you speak with your program/advisor prior to applying if you want to receive internship credit.) Please see the intern job descriptions for more information. If you would like to discuss these options further, please contact [email protected]. She'd be happy to answer any questions and work with you!
Our current intern/work study positions include the following:
Events and Outreach Intern
Program and Data Analysis Intern
Program and Volunteer Retention Intern
To Apply
Please fill out our CASA volunteer application (even if you do not plan on being a CASA) and mark that you are interested in interning with us. Note: though our volunteers have to be at least 21 years old, interns can be 18 or older.
Send your resume and cover letter to [email protected]